I've compiled a list of a few products & services I'm excited about this month ranging from podcast equipment to upping your fashion game. There's something for everyone, let's get started…
---
1) JLab Bluetooth GoAir earbuds. I've been using my JLab earbuds for about a month now and they've been great. I needed something comfortable and wireless that would be good for workouts, something that wouldn't slip from my ears or become a distraction. The JLab's have a super sleek and compact design, great battery life, sound quality, and overall comfort. They come with a re-chargable pod for safe keeping, USB plug-in.
Snagged mine at Target for $30. Also available in black, green and white.
---
2) Upcoming album releases I'm super pumped about for July and August…
Glass Animals, Dreamland
RELEASE DATE: AUGUST 7, 2020
Dominic Fike, What Could Possibly Go Wrong
RELEASE DATE: JULY 31ST, 2020
The Killers, Imploding The Mirage
RELEASE DATE: AUGUST 21, 2020
Declan McKenna, Zeros
RELEASE DATE: AUGUST 21, 2020
---
3) AT2020PK Streaming/Podcasting Pack from audio-technica. This high quality audio set is perfect for folks looking to get a start in the podcast world. I've been using my setup mostly for video voiceovers and love the sound quality. Super easy setup. The pack includes an AT2020 cardioid condenser microphone, a pair of ATH-M20x professional monitor headphones and a studio boom arm threaded with a XLR cable.
I picked mine up from audio-technica.com for $149.
---
4) Taylor Leigh Jewelry has recently launched and I'm loving these fun earrings inspired by Taylor's world travels, particularly the Glam Rock Collection inspired by her love of music. The handmade polymer clay jewelry, some hand painted, are carefully crafted & styled in Austin, TX.
Shop here for an awesome selection and glam up for your next event. From $22-$30.
Lana has never looked better!
---
5) Phil Taggert's Slacker Guide To The Music Industry. As one of the regular shows I listen to on BBC Radio 1, I've come to really enjoy Phil's expertise on all things music. With interviews with Biffy Clyro, Run the Jewels, Charli XCX, George Ezra & more, Phil share's his experience and his basic road map to success in the industry in this book. It makes a great summer read in a time of missing live music!
Purchase a digital copy here– $11.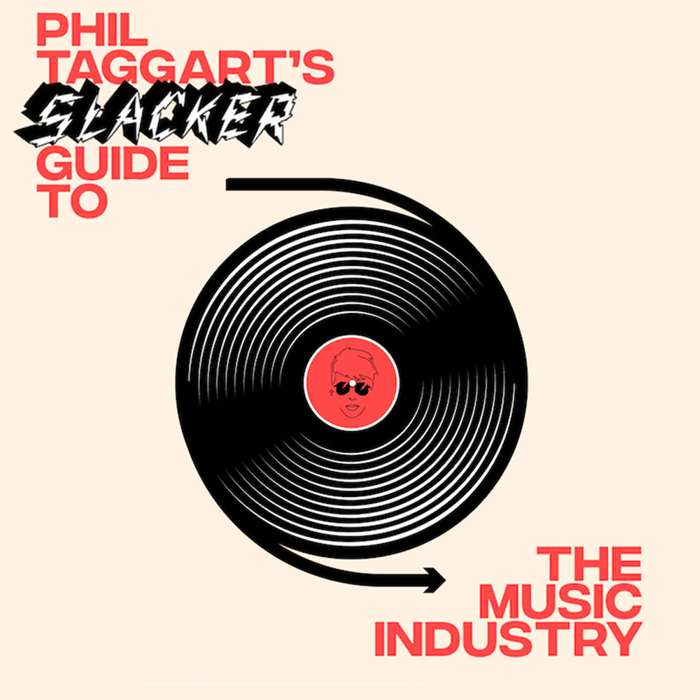 ---
6) Pennylane Vintage. If you've ever been in awe of a performer's fashion on-stage in the Dallas/Ft. Worth area, chances are Sarah Bull (aka Pennylane Vintage) had something to do with it. Up your fashion game with vintage items Sarah carefully curates and styles for both men & women.
She recently launched The Penny Box a monthly subscription box ranging from $60-$100 per month.
The Penny Box is a monthly subscription box where you get a one of a kind experience that is tailored distinctively to you. With the Penny Box you will get to build and customize your own profile and allow me to be your personal stylist. In your box you will have the option to receive three vintage garments a month for $75 or two garments a month for $60 that I have hand picked for you based upon the information that you share with me. In your box you might receive three pieces that can be worn together for a complete fit or you might receive completely separate items to pair with pieces from your own closet! It's always a surprise and it's always fun! You will however be able to count on a style guide written by yours truly that will accompany every box, every time. I will give you tips on how I would style each garment in multiple ways so that you can optimize your wardrobe. Please note that every garment is true vintage and 100% sustainable, not brand new. Although I try to source pieces that are in mint condition there may be minor imperfections that cannot be fixed, but they make it the unique item that it is. Every piece of vintage tells a story. Let's make yours stand out!

~ @the_penny_box
---
Have a product/service I should be in-the-know about? I'd love to hear about it. Send me an email.